Zagreb, 06.05.2021
The president of the Croatian Security Association-Professional Security Chamber (HZC) Mrs. Stolica Lidija and the president of the International Search Canine Academy Ltd (I.S.C.A.) Mr. Damir Car, have signed an exclusive cooperation agreement.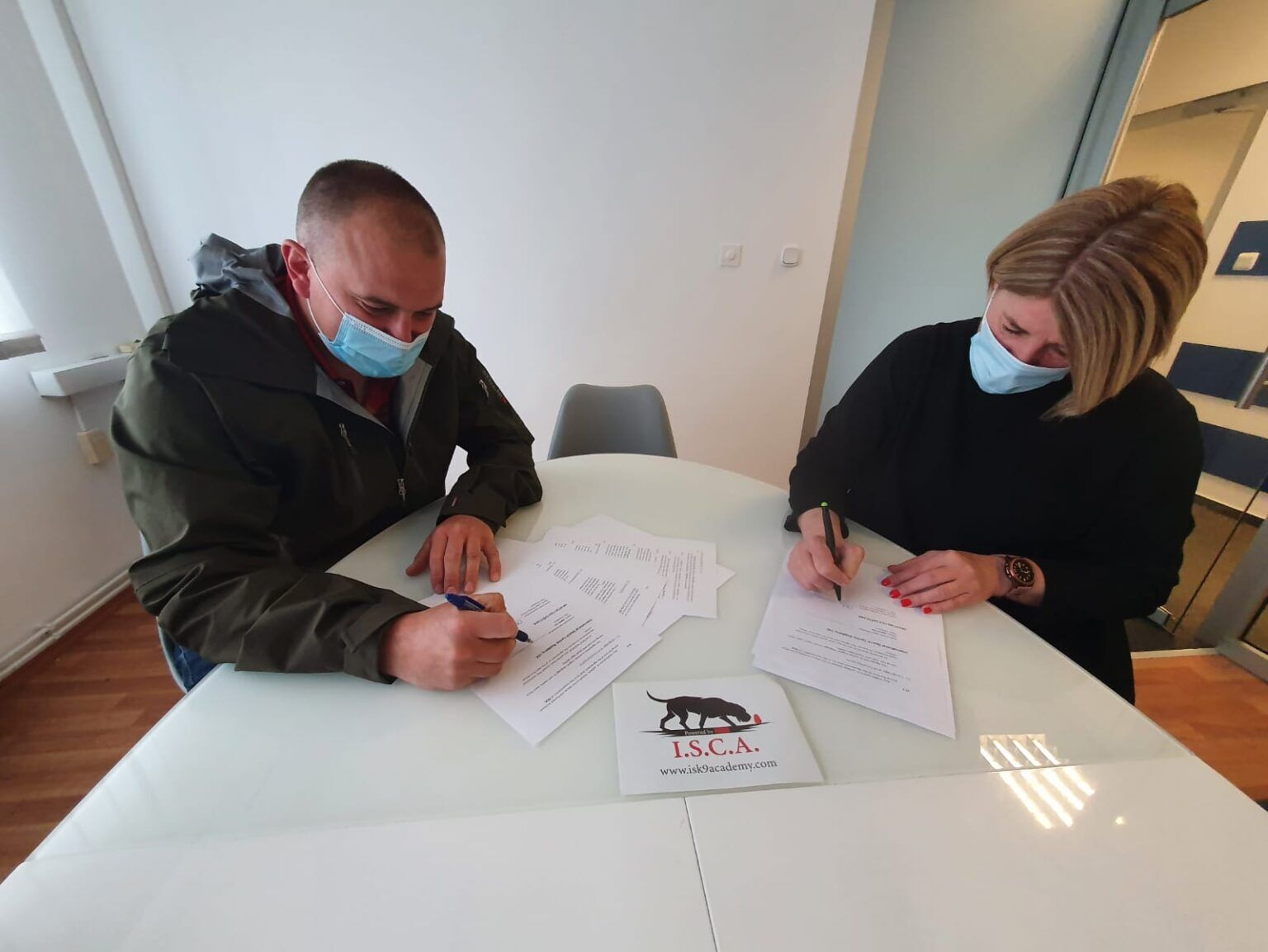 Specifically, I.S.C.A. will provide to The HCZ exclusive consulting and technical advising, related to the canine team's training activities and certification. Furthermore, I.S.C.A. will develop all the necessary guidelines to ensure Animal Welfare in all aspects of detection dog's activities.
Both parties have recognized the importance of the detection dogs for public security. Therefore, the development of a common training and certification approach becomes mandatory to ensure the quality of providing services. Moreover, the recognition of the dog handler's profession is a must and should be according to vocational education guidelines.